Offering a full range of insurance services including
Transactional
Regulatory
Commercial dispute resolution
Claims
Competition
Restructuring
Emergency response.
We draw upon a wealth of experience, expertise, technological capabilities and commercial acumen in relation to insurance litigation.
We are involved in high value and complex claims through to volume work, across casualty, property, motor, professional and financial, and wider, including specialty lines. We proactively manage and expedite those claims through to a cost-effective resolution.
We are expert in complex policy interpretation and coverage issues, including from the early stages of a potential claim. We also advise on subrogation claims and act as monitoring/coverage counsel for insurers. We use the latest business intelligence and Management Information (MI) capability to provide analysis, benchmarking and identify new market trends to support a performance-driven, cost-effective service tailored to best meet client specific needs.
With our extensive corporate and regulatory insurance experience we advise insurance sector clients in relation to the product, sales and operational aspects of their business. We also advise on the establishment and operation of insurance, re-insurance and captive insurance businesses in Ireland and have a depth of experience in advising in insurance merger, acquisition and restructuring transactions.
Holmes is a solution focused firm whose experienced solicitors work closely with insurance clients to gain an in-depth understanding of their objectives to ensure that we achieve the best possible results. Through these means, we establish a vibrant and collaborative partnership with our insurance clients. We pride ourselves on the long-standing relationships we have developed with our clients, which range from Fortune 500 insurance companies to self-insured multinational corporations.
Trusted By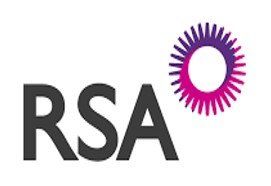 Robert Kennedy "can come up with ideas that are a bit outside the box; he looks at cases in different ways to gets things resolved." He receives a considerable volume of praise for his work predominantly on EL/PL insurance claims.

Robert Kennedy

Insurance Dispute Resolution | Chambers Europe 2021
Insurance litigation, defamation and environmental disputes are key areas of strength at Holmes, which is also increasingly active in contentious construction matters. Practice head(s): Harry Fehily, Robert Kennedy and Donal Creaton.

Robert Kennedy

Dispute Resolution | Legal 500 EMEA 2020
Holmes insurance practice is led by Robert Kennedy. The firm has substantial experience of defending clients against insurance claims, having acted for a number of prominent insurers. Key team members include Donal Creaton, Michael Murphy, Anna Owens and Pat McInerney.

Robert Kennedy

Insurance | Legal 500 EMEA 2020
Holmes earns praise for its proven capacity to handle diverse claims across employers' and public liability, as well as motor insurance claims. It defends insurers and self-insured companies or associations in personal injury claims filed by employees or third parties.

Insurance: Dispute Resolution

Chambers & Partners Europe 2023
Harry Fehily is highlighted for his expertise in professional negligence cases. He is praised for his "clear, concise advice," and "He possesses excellent interpersonal skills and communicates effectively with all stakeholders."

Insurance: Dispute Resolution | Chambers Europe 2020
The team is noted for its expertise in professional indemnity and negligence cases, frequently pertaining to the construction, accounting and legal sectors. Also experienced in personal injury claims, often relating to road traffic accidents.

Insurance: Dispute Resolution | Chambers Europe 2020
They are good at analysing the issues, negotiating and acting in court.

Insurance: Dispute Resolution | Chambers Europe 2020
Michael Murphy is "very much a specialist in professional indemnity... up to speed with the emerging risks and concerns for clients, and understands the legalities around those." He frequently handles cases involving the construction industry.

Michael Murphy

Insurance: Dispute Resolution | Chambers Europe 2020
One source explains that Michael Murphy is "very much a specialist in professional indemnity... very much up to speed with the emerging risks and concerns for clients and understands the legalities around those."

Insurance: Dispute Resolution | Chambers Europe 2020
The team is noted for its expertise in professional liability cases pertaining to the construction, financial services and legal sectors. Assists with coverage disputes arising under professional indemnity policies. Also has a separate claimant-side practice.

Insurance Dispute Resolution | Chambers Europe 2021
Holmes are effective litigators but also have particular expertise in arbitration, mediation and other alternative dispute resolution options. They are experts in their field and are skilled dispute resolution practitioners.

Dispute Resolution | Legal 500 EMEA 2023
They provide sound, timely and comprehensive advices on legal liability, quantum/reserves and strategy. I would recommend them to someone who is seeking legal advices and/or dispute resolution services.

Dispute Resolution | Legal 500 EMEA 2023
Harry Fehily – Skilled negotiator and has particular expertise in commercial dispute resolution and insurance law.

Harry Fehily

Dispute Resolution | Legal 500 EMEA 2023
Robert Kennedy and Anna Owens are experts in the insurance industry. Their passion for the job, compassion for clients, communication skills, willingness to listen, knowledge of law, and excellent judgements cannot be matched.

Anna Owens

Insurance | Legal 500 EMEA 2023
A law firm's personnel is a most important resource. Holmes excel as market leaders.

Insurance | Legal 500 EMEA 2023
Robert Kennedy always provides honest, factual, and clear advice. Not afraid to tell it exactly how it is. Makes detailed and informed decisions and never gets side-tracked by unimportant issues.

Robert Kennedy

Insurance | Legal 500 EMEA 2023
Robert Kennedy and Anna Owens are experts in the insurance industry. Their passion for the job, compassion for clients, communication skills, willingness to listen, knowledge of law, and excellent judgements cannot be matched.

Robert Kennedy

Insurance | Legal 500 EMEA 2023
Awards, Membership and Recognition