As a long-standing advisor to many public sector bodies in all streams of public sector work, Holmes offers its public sector clients an unparalleled level of expertise and experience.
Our clients value our straightforward and pragmatic advice. Our public sector group is multi-disciplinary, offering technical expertise on a range of issues from various practices in the firm. We work in an integrated way and approach issues from a variety of perspectives, considering the wider economic and legal context.
Our public sector group is known for their broad experience advising on public and regulatory law at national, European and international levels, including compliance with statutory obligations, the exercise of powers and functions to the interpretation of primary and secondary legislation, due process, ultra vires issues and judicial review proceedings.
We have a long history of advising clients on all areas of public and administrative law including public procurement, tribunals of inquiry and public inquiries concerning environmental and planning law. This includes acting in Judicial Reviews, Statutory Appeals and Cases Stated. We also advise public bodies on Freedom of Information law ("FOI"), Data Subject Access Requests ("DSARs"), statutory complaints and on governance issues.
Above all, we listen to our clients. Government, the public service and semi-state organisations all face unprecedented pressure to demonstrate transparency, efficiency and value for money. While there is no doubt that the Irish public sector faces tough demands and decisions, it also is being presented with opportunities to drive innovation and challenge old perceptions. Our public sector clients need in-depth, cross-sectoral experience to help them deal with and address their emerging challenges.
Sector specific regulation grows increasingly complex. Clients need lawyers that understand the industry, the technical language involved and can answer complex issues without the cost of extensive research and investigation. That is why our skills are so valued.
Trusted By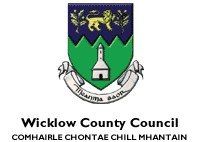 The team, which is based across Ireland regularly handles litigation in the public sector, including judicial review proceedings and regulatory matters for healthcare and education entities. Pat McInerney regularly acts for public sector bodies.

Pat McInerney

Dispute Resolution | Legal 500 EMEA 2020
Pat McInerney is a "generalist of no limit because his good sense knows no boundaries."

Pat McInerney

Real Estate | Legal 500 EMEA 2020
Holmes insurance practice, which is based in Limerick is led by Robert Kennedy. The firm has substantial experience of defending clients against insurance claims, having acted for a number of prominent insurers.

Pat McInerney

Insurance | Legal 500 EMEA 2020
The Holmes team have particular expertise in the education sector, representing a number of universities, acting for a range of state and semi-state bodies and statutory corporations. Harry Fehily has extensive experience of judicial reviews and regulatory investigations.

Harry Fehily

Public Sector | Legal 500 EMEA 2020
The Holmes team have particular expertise in the education sector, representing a number of universities, acting for a range of state and semi-state bodies and statutory corporations. The practice advises on judicial review proceedings and disputes in the public sector.

Public Sector | Legal 500 EMEA 2020
The team's wide-ranging client base includes educational institutions, regulatory bodies, local authorities, and other state and semi-state bodies. Practice head(s): Harry Fehily, Pat McInerney and Donal Creaton.

Donal Creaton

Public Sector | Legal 500 EMEA 2021
The team's wide-ranging client base includes educational institutions, regulatory bodies, local authorities, and other state and semi-state bodies. Practice head(s): Harry Fehily, Pat McInerney Donal Creaton.

Harry Fehily

Public Sector | Legal 500 EMEA 2021
The team's wide-ranging client base includes educational institutions, regulatory bodies, local authorities, and other state and semi-state bodies. Practice head(s): Harry Fehily, Pat McInerney and Donal Creaton.

Pat McInerney

Public Sector | Legal 500 EMEA 2021
Pat McInerney has a willingness to see the issue from our perspective rather than as a purely legal matter.

Pat McInerney

Public Sector | Legal 500 EMEA 2021
With a 'good knowledge of public sector activities', Holmes is particularly experienced in acting for public sector clients in judicial review proceedings, as well as regularly advising on public procurement matters.

Public Sector | Legal 500 EMEA 2021
Good knowledge of public sector activities. Designated partner as a one-stop shop for all our needs.'

Public Sector | Legal 500 EMEA 2021
The practice provide sound legal advice at the earliest stage, which helps formulate the approach to issues that arise and decide whether to negotiate a resolution at an early stage and avoid costly litigation or proceed to prosecute/defend any action.

Public Sector | Legal 500 EMEA 2021
Pat McInerney is a most attentive, competent and professional solicitor.

Pat McInerney

Public Sector | Legal 500 EMEA 2023
The firm always provides sound, competent and professional legal advice and representation and does so promptly.

Public Sector | Legal 500 EMEA 2023
The firm has excellent knowledge of the public sector, especially public procurement. They are readily available to assist with any clarification or query.

Public Sector | Legal 500 EMEA 2023
Awards, Membership and Recognition