Holmes O'Malley Sexton LLP was founded when the three separate practices of Gordon Holmes, Michael O'Malley and James Sexton joined together. Established in 1970, the firm goes back many years and has since then remained at the forefront of the legal arena.
Holmes is a dedicated brand to specialise and cater for its corporate, insurance and public sector clients. Launched in 2021, it was a landmark move for the firm and signaled our focus on strategic growth for the future built on the collaborative partnerships developed with the firm's clients. We have adapted to the needs of our clients, providing a more tailored and specialist level of service.
Providing nationwide legal services from our offices in Dublin, Limerick and Cork we act in a complete range of legal services for corporate, insurance and public sector clients with client-focused legal expertise of the highest quality. In June 2017 we extended our reach outside Ireland for the first time by establishing an office facility in London. The office is situated in the heart of the City of London. We are available to offer advice to UK businesses considering opening an office in Ireland, as well as better serving our current Irish and UK clients located there.
Being one of the largest law firms in Ireland we have seventeen partners, over forty solicitors, with a total head count of over 140 staff. We are a client focused firm whose experienced team work closely with clients to gain an in-depth understanding of their objectives to ensure that we achieve the best possible result. Our partners and lawyers, who are highly skilled not only in law but in leadership and change management, are acutely tuned to the business objectives of our corporate clients and are dedicated to delivering legal services of excellence. We continue to grow and are passionate about attracting and retaining the best legal personnel and developing their talent and legal acumen.
Always having had a commitment to quality legal services, delivering legal services to the highest prevailing standards in the profession, we consistently adhere to systems, policies and procedures in order to ensure this standard of service is delivered to our clients. In October 2021 we were again awarded a Gold grade, 99%, in the Q9000 Risk Management Legal Quality Standard Certification after a full and comprehensive audit by the Institute of Legal Research and Standards. The Q9000, which is recognised by the Law Society of Ireland, is the most advanced strategic, risk and quality management standard awarded by the Institute to law firms demonstrating exceptional levels of strategic, innovation and quality management.
We are recognised internationally amongst the globes top firms and lawyers by Legal 500 EMEA, Chambers Global and Chambers Europe legal directories.
We received outstanding recognition and were named winners in the Irish Law Awards 2015, 2014 and 2012. In 2016 we were finalists in a total of three award categories. In 2017 we won the Best Employer: Talent Development and Workplace Wellness Award at the Limerick Chamber Regional Business Awards 2017. We were rated seventh out of the top ten Irish legal graduate employers by Grad Ireland in 2018. Our transition year programmes were shortlisted in the 2019 Chambers Ireland Awards. The firm are signatories to the Law Society of Ireland's charters for a commitment to diversity and wellness.
Trusted By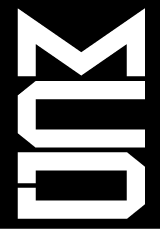 Holmes O'Malley Sexton's managing partner Harry Fehily is involved in a wide range of disputes on behalf of corporate clients, being particularly active in the construction and insurance sectors. Clients say that he is "commercial and communicates clearly and concisely."

Harry Fehily

Dispute Resolution | Chambers Global 2021
According to market sources, Stephen Walker "is a pleasure to deal with." He has experience in corporate and capital markets transactions.

Stephen Walker

Corporate/M&A | Chambers Global 2021
Holmes O'Malley Sexton's managing partner Harry Fehily is involved in a wide range of disputes on behalf of corporate clients, being particularly active in the construction and insurance sectors. Clients say that he is "commercial and communicates clearly and concisely.

Harry Fehily

Dispute Resolution | Chambers Europe 2021
Harry Fehily is best known for his handling of claims arising under financial lines policies. He has experience in professional liability claims brought against insured accountants. He also defends EL/PL claims. Sources say that he is "knowledgeable and efficient."

Harry Fehily

Insurance Dispute Resolution | Chambers Europe 2021
Michael Murphy receives strong feedback for his professional indemnity practice. Clients say that his strong technical skills and "his arguments are well thought out, researched and backed up." His advice on "strategy is clear, decisive and very accurate."

Michael Murphy

Insurance Dispute Resolution | Chambers Europe 2021
Sandra Egan has proven experience in the negotiation of lease agreements and real estate asset transactions. One client praises Egan's practical approach, while another states: "She is hugely efficient and makes complicated projects look easy."

Sandra Egan

Real Estate | Chambers Europe 2021
According to market sources, Stephen Walker "is a pleasure to deal with." He has experience in corporate and capital markets transactions.

Stephen Walker

Corporate/M&A | Chambers Europe 2021
Robert Kennedy "can come up with ideas that are a bit outside the box; he looks at cases in different ways to gets things resolved." He receives a considerable volume of praise for his work predominantly on EL/PL insurance claims.

Robert Kennedy

Insurance Dispute Resolution | Chambers Europe 2021
The team earns praise for proven capacity to handle diverse claims across EL/PL, motor insurance and financial lines. Defends insurers and self-insured companies or associations in personal injury claims filed by employees or third parties.

Insurance Dispute Resolution | Chambers Europe 2021
"I regularly get a summary of each claim and anything that might have happened in the last week or so," says one client, further noting: "The lawyers are proactive in trying to get a claim resolved." Notable practitioners: Harry Fehily, Michael Murphy and Robert Kennedy.

Insurance Dispute Resolution | Chambers Europe 2021
Substantial experience of defending clients against insurance claims, having acted for a number of prominent insurers. Other key contacts include Donal Creaton, Michael Murphy, Anna Owens and Pat McInerney.

Anna Owens

Insurance | Legal 500 EMEA 2020
I see a firm, especially managing partner Harry Fehily, committed to supporting pro bono work and not-for-profit organisations and the broader Limerick environment.

Corporate Responsibility | Legal 500 EMEA 2020
Insurance litigation, defamation and environmental disputes are key areas of strength at Holmes O'Malley Sexton, which is also increasingly active in contentious construction matters. The team, which is based across the firm's offices in Dublin and Limerick, also regular...

Dispute Resolution | Legal 500 EMEA 2020
Insurance litigation, defamation and environmental disputes are key areas of strength at Holmes O'Malley Sexton, which is also increasingly active in contentious construction matters. The team, which is based across the firm's offices in Dublin and Limerick, also regular...

Donal Creaton

Dispute Resolution | Legal 500 EMEA 2020
Holmes O'Malley Sexton's insurance practice, which is based in the firm's Limerick office, is led by Robert Kennedy. The firm has substantial experience of defending clients against insurance claims, having acted for a number of prominent insurers.

Donal Creaton

Insurance | Legal 500 EMEA 202
Holmes provides services across Ireland and they also have an office in London. The team is particularly active in property finance, advising on a number of high-profile development finance matters, M&A financing and restructuring transactions. The 'learned and astute' L...

Harry Fehily

Banking and Finance | Legal 500 EMEA 2020
Managing Partner Harry Fehily has an innate talent for client service.

Harry Fehily

Corporate, Commercial and M&A | Legal 500 EMEA 2020
Insurance litigation, defamation and environmental disputes are key areas of strength at Holmes O'Malley Sexton, which is also increasingly active in contentious construction matters. Harry Fehily is active in a range of commercial disputes and also strong for mediation.

Harry Fehily

Dispute Resolution | Legal 500 EMEA 2020
The Holmes team have particular expertise in the education sector, representing a number of universities, acting for a range of state and semi-state bodies and statutory corporations. Harry Fehily has extensive experience of judicial reviews and regulatory investigations.

Harry Fehily

Public Sector | Legal 500 EMEA 2020
The Real Estate team headed by Sandra Egan, Lorraine Power and Harry Fehily have strong connections in Limerick with clients including University of Limerick and Limerick 2030 Strategic Development DAC. The team advised the latter on the Hanging Gardens office development.

Harry Fehily

Real Estate | Legal 500 EMEA 2020
Harry Fehily is totally committed to the best interest of his client.

Harry Fehily

Real Estate | Legal 500 EMEA 2020
They have the scale required so that the team are always available when you need them. Sandra Egan is very thorough in dealing with difficult issues and counterparts. Harry Fehily is committed to supporting pro bono work and not-for-profit organisations.

Harry Fehily

Harry Fehily | Real Estate | Legal 500 EMEA 2020
Holmes O'Malley Sexton's insurance practice, which is based in the firm's Limerick office, is led by Robert Kennedy. The firm has substantial experience of defending clients against insurance claims, having acted for a number of prominent insurers. Other key contacts i...

Insurance | Legal 500 EMEA 2020
Lisa Killeen is learned and astute. She understands the brief especially complex matters, she takes a professionally strong and capable stand and she represents the client thoroughly. Her communication skills are excellent and continuously keeps us briefed.

Lisa Killeen

Banking and Finance | Legal 500 EMEA 2020
Holmes provides services across Ireland with an office in London also. The team is particularly active in property finance, advising on a number of high-profile development finance matters, M&A financing and restructuring transactions.

Lisa Killeen

Banking and Finance | Legal 500 EMEA 2020
Headed by Limerick-based Sandra Egan and Dublin-based Lorraine Power and Harry Fehily, they have recently been active for investment trust Yew Grove REIT on acquisitions. The team acts in the healthcare, retail and office sectors while also advising on lease negotiations.

Lorraine Power

Real Estate | Legal 500 EMEA 2020
Insurance litigation, defamation and environmental disputes are key areas of strength at Holmes. Michael Murphy specialises in financial services and insurance litigation, with additional expertise in data protection matters.

Michael Murphy

Dispute Resolution | Legal 500 EMEA 2020
Holmes insurance practice, based in Limerick is led by Robert Kennedy. The firm has substantial experience of defending clients against insurance claims, having acted for a number of prominent insurers. Michael Murphy is a key contact in the insurance practice.

Michael Murphy

Insurance | Legal 500 EMEA 2020
The team, which is based across Ireland regularly handles litigation in the public sector, including judicial review proceedings and regulatory matters for healthcare and education entities. Pat McInerney regularly acts for public sector bodies.

Pat McInerney

Dispute Resolution | Legal 500 EMEA 2020
Holmes insurance practice, which is based in Limerick is led by Robert Kennedy. The firm has substantial experience of defending clients against insurance claims, having acted for a number of prominent insurers.

Pat McInerney

Insurance | Legal 500 EMEA 2020
Pat McInerney is a "generalist of no limit because his good sense knows no boundaries."

Pat McInerney

Real Estate | Legal 500 EMEA 2020
The Holmes team have particular expertise in the education sector, representing a number of universities, acting for a range of state and semi-state bodies and statutory corporations. The practice advises on judicial review proceedings and disputes in the public sector.

Public Sector | Legal 500 EMEA 2020
Holmes have strong connections to Limerick with clients including University of Limerick and Limerick 2030 Strategic Development DAC. The team advised the latter on the Hanging Gardens office development. Practice head(s): Sandra Egan, Lorraine Power and Harry Fehily.

Real Estate | Legal 500 EMEA 2020
An outstanding practice of long standing. The practice does not interact with clients as solely customers of a solution, process or transaction but as partners with whom the firm participates in mutual long-term benefit and pride.

Real Estate | Legal 500 EMEA 2020
There is good attention to detail. The objective of the client is firstly identified and the service is tailored to the needs of the client. They value your business in a personal capacity.

Real Estate | Legal 500 EMEA 2020
A great business partner. The one-to-one service provided is top class. The attention to detail is excellent. Sandra Egan leads the team extremely well and its clear that her team are getting good sound advice on matters. Melissa Regan is fantastic to deal with.

Real Estate | Legal 500 EMEA 2020
Helpful and friendly, practical advice.

Real Estate | Legal 500 EMEA 2020
They have the scale required so that the team are always available when you need them. Sandra Egan is very thorough in dealing with difficult issues and counterparts. Harry Fehily is committed to supporting pro bono work and not-for-profit organisations.

Real Estate | Legal 500 EMEA 2020
Insurance litigation, defamation and environmental disputes are key areas of strength at Holmes, which is also increasingly active in contentious construction matters. Practice head(s): Harry Fehily, Robert Kennedy and Donal Creaton.

Robert Kennedy

Dispute Resolution | Legal 500 EMEA 2020
Holmes insurance practice is led by Robert Kennedy. The firm has substantial experience of defending clients against insurance claims, having acted for a number of prominent insurers. Key team members include Donal Creaton, Michael Murphy, Anna Owens and Pat McInerney.

Robert Kennedy

Insurance | Legal 500 EMEA 2020
The firm's Limerick practice is headed by Sandra Egan, with strong connections to clients including University of Limerick and Limerick 2030 Strategic Development DAC. The team also acts in the healthcare, retail and office sectors while advising on lease negotiations.

Sandra Egan

Real Estate | Legal 500 EMEA 2020
Sandra Egan makes complex aggressive transactions in acquisition and business transfer look simple.

Sandra Egan

Real Estate | Legal 500 EMEA 2020
Sandra Egan is very knowledgeable and very accessible to us on any query of our real estate business transactions.

Sandra Egan

Real Estate | Legal 500 EMEA 2020
A great business partner. The one-to-one service provided is top class. The attention to detail is excellent. Sandra Egan leads the team extremely well and its clear that her team are getting good sound advice on matters.

Sandra Egan

Real Estate | Legal 500 EMEA 2020
Sandra Egan is exceptional. She is prompt in responding to our requests and explains everything clearly. She is solution focused and proactively works to get complex negotiations over the line for us with her excellent knowledge and awareness of future risk.

Sandra Egan

Real Estate | Legal 500 EMEA 202
They have the scale required so that the team are always available when you need them. Sandra Egan is very thorough in dealing with difficult issues and counterparts. Harry Fehily is committed to supporting pro bono work and not-for-profit organisations.

Sandra Egan

Real Estate | Legal 500 EMEA 2020
Shane Costelloe is professional, flexible and show a passion for the ultimate success of their client's business.

Shane Costelloe

Corporate, Commercial and M&A | Legal 500 EMEA 2020
Holmes O'Malley Sexton provides services across Ireland, with offices in Dublin, Limerick and, as of June 2019, Cork, and also has an office in London. The team is particularly active in property finance, advising on a number of high-profile development finance matters, an...

Banking and Finance | Legal 500 EMEA 2020
Very knowledgeable and easy to communicate with. Practice head(s): Harry Fehily and Lisa Killeen.

Banking and Finance | Legal 500 EMEA 2020
They are capable, experienced and commercial. Practice head(s): Harry Fehily and Lisa Killeen.

Banking and Finance | Legal 500 EMEA 2020
Lisa Killeen is learned and astute – she understands the brief, especially complex matters, she takes a strong and capable stand, and she represents the client thoroughly. Clients find her extremely professional. Her communication skills are excellent and she continuously ...

Banking and Finance | Legal 500 EMEA 2020
Awards, Membership and Recognition