We have partnered with countless international companies, from global enterprises to fast growing venture-backed start-ups, to seamlessly guide our clients through legal, tax and commercial issues that arise when doing business in Ireland.
This advice typically ranges from the day-to-day business requirements such as employment, banking and finance, commercial/corporate, tax, corporate governance, property/real estate, company secretarial & compliance, and regulatory, to specialist niche advice including intellectual property & patents, data protection, mergers & acquisitions and outsourcing. We also have a dedicated company secretarial team for multinational clients. We recognise the importance of accessibility, speed of response and confidentiality to the foreign direct investor.
Our team of commercially focused legal professionals are dedicated to promoting and enabling inward investment in Ireland. We maintain strong links with the Industrial Development Association (IDA), other State, legal and regulatory agencies and the service provider community. This enables us to streamline the process of gathering information and project planning which you and your business may require.
We also work with many international law firms on the complex legal issues that arise in cross-border re-organisations and integration projects. Through our membership of the International Law Network, we maintain close relationships with leading law firms around the world. We frequently put together teams of lawyers worldwide to advise on cross-border transactions and cases. We manage the provision of legal advice and remain accountable to our clients for service delivery and quality.
In short, while you focus on scaling your international business, we will seamlessly manage your international legal requirements.
Trusted By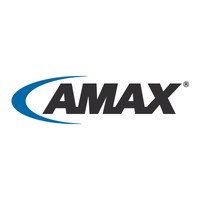 According to market sources, Stephen Walker "is a pleasure to deal with." He has experience in corporate and capital markets transactions.

Stephen Walker

Corporate/M&A | Chambers Global 2021
Holmes O'Malley Sexton's managing partner Harry Fehily is involved in a wide range of disputes on behalf of corporate clients, being particularly active in the construction and insurance sectors. Clients say that he is "commercial and communicates clearly and concisely."

Harry Fehily

Dispute Resolution | Chambers Global 2021
Managing Partner Harry Fehily has an innate talent for client service.

Harry Fehily

Corporate, Commercial and M&A | Legal 500 EMEA 2020
Shane Costelloe is professional, flexible and show a passion for the ultimate success of their client's business.

Shane Costelloe

Corporate, Commercial and M&A | Legal 500 EMEA 2020
Very capable team strong at advising growing Irish companies on inbound M&A and private equity investments. Provides a 'legal health check' risk identification and mitigation service.

Stephen Walker

Corporate, Commercial and M&A | Legal 500 EMEA 2021
Very capable team strong at advising growing Irish companies on inbound M&A and private equity investments. Provides a 'legal health check' risk identification and mitigation service.

Corporate, Commercial and M&A | Legal 500 EMEA 2021
A very capable firm with progressive people on board. They have a very dynamic and forward-looking view on business. Their approach is clear and the work they do is detailed but translated so that clients can understand the pertinent issues.

Corporate, Commercial and M&A | Legal 500 EMEA 2021
They have a learning culture that is unique and I experienced trainees sitting in on meetings as observers (with prior clearance) purely for the purposes of honing their skills. I haven't experienced this overall focus from other firms in the region.

Corporate, Commercial and M&A | Legal 500 EMEA 2021
I feel the partners and associates always demonstrate empathy, vision and are solution driven where possible. The firm as a whole has a stamp of professionalism running through it and this comes from the people at the very top.

Corporate, Commercial and M&A | Legal 500 EMEA 2021
Stephen Walker often represents companies and their shareholders in sell-side mandates. Clients describe him as "pragmatic." He joined the firm in June 2020.

Stephen Walker

Corporate/M&A | Chambers Europe 2020
Very responsive, professional, and excellent service overall. Personable, experienced team. Practical solutions. The business is progressive with heavy investment in technology to underpin a great customer experience.

Commercial, Corporate and M&A | Legal 500 EMEA 2023
The team are always available, proactive, responsive and personable. Great experience across the team, and a hunger and determination to hit milestones and deadlines. They stay until the work is done.

Commercial, Corporate and M&A | Legal 500 EMEA 2023
The corporate team is highly flexible and responsive, has assisted us with a major acquisition as well as several transactions and company secretarial projects. The team are strong on commercial, practical and legal knowledge.

Commercial, Corporate and M&A | Legal 500 EMEA 2023
Awards, Membership and Recognition