Pat McInerney, Partner, heads our public sector and commercial litigation services, specialising in litigation and dispute resolution, public administration, regulation and compliance, procurement, data, intellectual property, employment law and defamation.
Practising in the commercial litigation non-jury area, he specialises in dispute resolution, including defamation, inter-company and employment disputes and complex litigation. He has significant experience with commercial disputes, injunctions, specific performance actions and property disputes in acting for public sector, financial institutions, corporate and individual clients in both the Circuit and Superior Courts. He is a keen advocate of alternative dispute resolution, having successfully handled a variety of mediations and arbitrations. Pat also brings his experience to bear in dealing with professional indemnity issues, acting in negligence cases involving architects, engineers, solicitors and insurance brokers.
He has particular expertise in the public administrative and regulatory law spheres, having acted for public sector clients for many years. He advises on all aspects of regulatory law and compliance, public administrative law, statutory interpretation, corporate governance defamation litigation, ethics, freedom of information and data protection issues. Pat advises on fair procedures and due process and has represented State and semi-State clients in both initiating and defending judicial review actions. He has gained particular experience in the drafting of statutory instruments on behalf of public sector clients and frequently advises on such matters. He has represented such clients in various statutory fora in conducting investigations, prosecutions and appeal hearings.
Pat also frequently advises public bodies on procurement issues. He regularly advises state bodies on tendering processes, including tendering options available, Expressions of Interest (EOI) and Request For Tender (RFT) documentation, framework agreements and contract documentation, as well as the implementation of proper procedures throughout the tendering process, in accordance with the relevant European Directives and national implementing statutory instruments.
Due to his previous lecturing experience in the University of Limerick and National University of Ireland, Galway, Pat works closely with these, and other third level institutions, in forging greater links between the firm and academia and is involved in a number of joint projects which seek to develop and enhance the commonalities which already exist.
Recent Work Highlights
Acted for a State institution in a landmark Commercial Court procurement matter. This was the first case to come before the Irish courts pursuant to Reg. 32 of S.I. no. 284 of 2016, European Union (Award of Public Authority Contracts) Regulations, 2016
Acted in the first case to come before the High Court Strategic Infrastructure Development List, involving a planning dispute, for a statutory body as a notice party
Successfully resolved a significant dispute with a statutory body involved in the accreditation of certain programmes within our client's third level educational institution. This matter would have had extremely significant consequences for our client had the accreditation not been forthcoming, as it would have put several of its programme offerings in jeopardy
Advising Limerick 2030 DAC on all aspects of the procurement process for the provision of various services for the transformational Opera site in Limerick
Representing a third level educational institution in a complex defamation dispute before the High Court in connection with issues that arose during the placement of students on work experience in Asia as part of their degree programmes. This case raises very interesting issues of law in respect of the allegation of defamation and the possible defences available, duties owed by a third level provider to its students on placement, the nature of the legal relationship between a third level institution and placement providers as well as issues of jurisdiction and conflict of laws
Successfully defended long-running injunctive proceedings before the High Court on behalf of a corporate client pursuant to section 160 of the Planning and Development Act, 2000 in respect of the proposed harvesting of kelp in Bantry Bay, Co. Cork
Advising a corporate entity both prior to and during a successful mediation with a third level institution. This is in relation to intellectual property rights arising out of a technological transfer agreement between the client and third level institution, protecting the client's various patents and the exploitation of same via the third level institution into the future
Successfully defended judicial review proceedings for Greyhound Racing Ireland brought by an applicant in the High Court and subsequently Court of Appeal, challenging the issuance of an exclusion order by our client pursuant to section 47 of the Greyhound Industry Act 1958, as amended
Providing advices to a high profile national association on the possibility of a minority oppression action pursuant to section 212 of the Companies Act, 2014 (as amended).
Professional Activities
Lectured for a number of years for the Schools of Law in the University of Limerick and NUI Galway
Member of the Law Society of Ireland
Member of Forum of Insurance Lawyers (FOIL)
Member of Professional Negligence Lawyers Association (PNLA)
Member of the New York State Bar
Member of the New York State Bar Association
Member of the Society of Legal Scholars
Member of the Irish Society of Comparative Law
External Examiner/Moderator, Institute of Certified Public Accountants.
Education
University of Limerick, LLB
University of Limerick, LLM
University College Cork, PhD (in progress)
Ingenium Smart Choice Leadership Programme, Certificate in Leadership
Admitted as an Attorney and Counselor at Law, New York
Admitted to the Law Society of Ireland.
Publications
"The Irish Law on Adverse Possession: Pro Adverse Possessor or Paper Owner? A Moral or Public Policy Objective? –A Comparative Analysis", Conveyancing and Property Law Journal (2008) 13(2) CPLJ
"The Purchase Money Resulting Trust – Sufficient to Cater for the Property Rights of Cohabitants in Ireland? – Ireland and England Compared", Conveyancing and Property Law Journal (2008) 13(4) CPLJ
"Do We Need a Jury? – Composition and Function of the Jury and the Trend away from Jury Trials in Serious Criminal Cases", Irish Criminal Law Journal (2009) 19(1) I.C.L.J. 9
"Negligently Inflicted Psychological Harm and the 'Sudden Shock' Requirement – A Comparative Analysis", Electronic Journal of Comparative Law (2009) 13(3)
"Equality of Arms" between the Suspect Interrogated in Garda Custody and the Gardai? – Encroachments on the Right to Silence, the Proposed Safeguards for the Suspect and the Consequent Implications for Garda Accountability?", Judicial Studies Institute Journal [2010] 10(1) JSIJ
"Reliance on Legal Advice to Remain Silent: Enough to Disallow Adverse Inference Provisions? Recent English Court of Appeal Approach", (2011) 56 First Law Criminal Law Online Service
"The Privilege Against Self-Incrimination from Early Origins to Judges' Rules: Challenging the Orthodox View", The International Journal of Evidence & Proof (2014) 18(2) JSIJ.
Contentious construction and debt collection matters are a growing area for the team, led by Harry Fehily, Michael Murphy, and Pat McInerney.

Pat McInerney

Legal 500 EMEA 2021 | Dispute Resolution
'It is clear from the beginning of the solicitor/client relationship that the solicitors would provide clear objective advice on every matter. This is particularly so with regard to Pat McInerney and Caitlin Love, with whom I have been dealing directly.'

Pat McInerney

Legal 500 EMEA 2021 | Dispute Resolution
'Pat McInerney and Caitlin Love's ability to analyse both legal issues and factual circumstances and provide direct and reliable advice, pointing out the strengths and weaknesses in any given situation, has been a vital element in resolving disputes.'

Pat McInerney

Legal 500 EMEA 2021 | Dispute Resolution
Pat McInerney has a notably strong profile among public sector clients, for whom he advises on employment, grievance and disciplinary policies. He represents clients in judicial reviews and employment litigation.

Pat McInerney

Employment | Legal 500 EMEA 2021
The team's wide-ranging client base includes educational institutions, regulatory bodies, local authorities, and other state and semi-state bodies. Practice head(s): Harry Fehily; Pat McInerney; Donal Creaton

Pat McInerney

Public Sector | Legal 500 EMEA 2021
'Pat McInerney has a willingness to see the issue from our perspective rather than as a purely legal matter.'

Pat McInerney

Public Sector | Legal 500 EMEA 2021
Awards, Membership and Recognition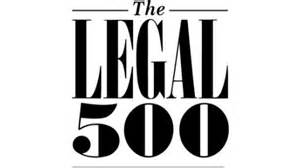 Related Articles and Insights